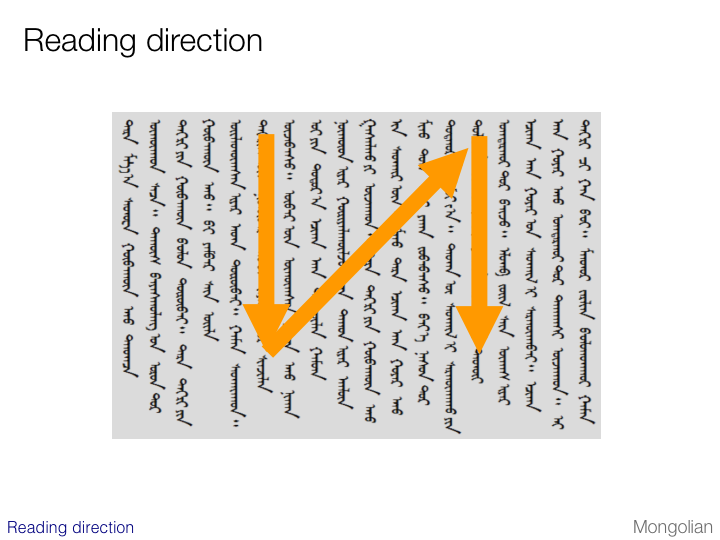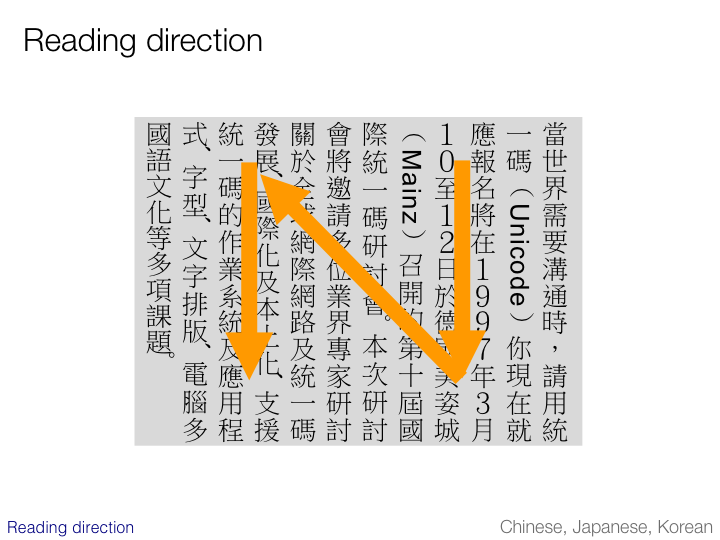 Vertical Mongolian lines are stacked from the left to the right of the page, but this is very unusual. Mongolian is also unusual in that it is only meant to be read vertically.
Lines in vertical Chinese, Japanese and Korean are stacked from the right to the left of the page. All of these scripts can also be set horizontally.
In Japan, vertically oriented text is still very common in printed matter such as books, magazines and newspapers. It is also quite common for Traditional Chinese. It is less common, but still found for Simplified Chinese and Korean text.