These apps are written in HTML and JavaScript, and use Web Standards to work on all major browsers, so you don't need to install anything.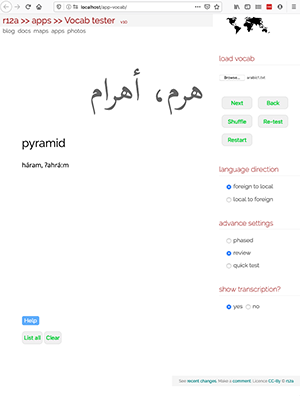 Are you learning a language? This web app allows you to test yourself on your own vocabulary, dialogues, kanji characters, whatever. You can test in both directions, specify what information to display, and randomise the list before testing. You can also print lists for testing yourself when you don't have access to the Web.
For instructions, see the help file.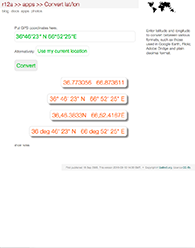 Convert GPS coordinates between different formats for latitude and longitude data. Includes formats such as those required for Google Earth/Maps, Flickr, Adobe Bridge and other applications.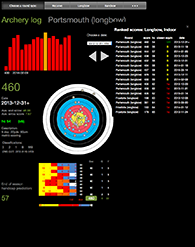 Take a copy to log your archery scores, with or without the visual arrow placement diagrams