Mundari (draft)
Nag Mundari orthography notes
Updated 7 June, 2023
This page brings together basic information about the Nag Mundari (Mundari Bani) script and its use for the Mundari language. It aims to provide a brief, descriptive summary of the modern, printed orthography and typographic features, and to advise how to write Mundari using Unicode.
Sample
𞓝𞓐𞓨𞓐𞓗-𞓱: 𞓛𞓐𞓗𞓤𞓨 𞓞𞓐𞓪𞓐 𞓢𞓐𞓢𞓤𞓮 𞓧𞓕𞓨𞓕𞓣𞓔 𞓐𞓜𞓐𞓙 𞓐𞓢𞓝𞓚𞓓𞓕𞓣 𞓢𞓐𞓣𞓤𞓓𞓕𞓦 𞓑𞓕𞓚𞓝𞓚 𞓗𞓕𞓗𞓐𞓝 𞓣𞓤 𞓖𞓐𞓨𞓐𞓧 𞓖𞓐𞓣𞓐𞓔𞓤𞓝𞓤 𞓕𞓡𞓕𞓨𞓕𞓡 𞓐𞓜𞓐𞓦 𞓗𞓐𞓣𞓕𞓗𞓐𞓣𞓚 𞓨𞓕𞓧𞓕𞓢𞓕𞓨𞓕. 𞓚𞓨𞓢𞓟𞓦𞓢𞓤 𞓛𞓤𞓥𞓕 𞓐𞓜𞓐𞓦 𞓖𞓚𞓮𞓭 𞓑𞓤𞓪𞓤𞓦 𞓖𞓚𞓭𞓟𞓣𞓤𞓓𞓕𞓙 𞓤𞓨𞓤𞓧𞓢𞓐 𞓨𞓕𞓧𞓕𞓢𞓕𞓨𞓕 𞓐𞓜𞓐𞓙 𞓚𞓨𞓢𞓟𞓙 𞓒𞓐𞓙𞓝𞓤 𞓞𞓕𞓦𞓤𞓓𞓕 𞓗𞓐𞓓𞓕 𞓒𞓤𞓢𞓕 𞓖𞓕𞓦𞓕𞓣 𞓗𞓕𞓢𞓕𞓝𞓚𞓘𞓕𞓙.
Source
Usage & history
The Mundari language is spoken in northeast India, primarily in the states of Jharkand, West Bengal, and Odisha, by around 1.1 million people.@Ethnologue,https://www.ethnologue.com/language/unr/. Mundari may be written in Devanagari, Bengali, and Oriya scripts, as well as Nag Mundari (also known as Mundari Bani). The Unicode proposal describes a 'huge' surge of interest in recent years in the script, with schools teaching Mundari Bani as well as workshops many Munda-inhabited districts. The state government of Odisha runs the Multilingual Education (MLE) Programme for tribal children to teach children their mother tongue. Mundari is one of the languages covered in their programme.m It is estimated that approximately 10% of Mundari speakers can read Mundari Bani.wm
𞓧𞓟𞓨𞓜𞓕𞓣𞓚
The script was invented by Rohidas Singh Nag (1934 - 2012) in the latter half of the 20th century. A significant reform of the script took place in 2008, and all material printed today uses that version of the orthography. The reform simplified or changed the shape of some letters, and added symbols for ɳ and w. The Unicode proposalwm,7-8 has a table showing the differences.
Basic features
The Nag Mundari script is an alphabet. Both consonants and vowels are indicated by letters, and the script is mostly quite straightforward. See the table to the right for a brief overview of features for the modern Mundari orthography.
Mundari text runs from left to right in horizontal lines. Words are separated by spaces. The orthography is unicameral.
Mundari represents consonants using 22 basic letters, plus one diacritic. ❯ consonants
An unusual feature of Nag Mundari is that the sound w is written using a diacritic below the letter representing the following vowel. This applies for standalone vowels as well as for syllable onset clusters. ❯ onsets
Another unusual feature of Mundari is that word-final b and d may be pronounced as checked sounds ˀb̥(ᵐ) or ˀd̥(ⁿ). This can be signalled by placing the special letter 𞓫 before the consonant. ❯ finals
A diacritic can be used to extend the repertoire when close transcription of words from neighbouring languages is desired. ❯ extendedC
There are no conjunct forms or ligatures. Gemination is not a feature of the Mundari language, but 𞓫 may be used to indicate gemination in close transcriptions of neighbouring languages. ❯ clusters ❯ clength
The Mundari orthography is an alphabet that writes vowels using 5 vowel letters. Two diacritics indicate vowel length and nasalisation; they are placed above and to the right side of the base, and may overlap following letters. The use of these diacritics varies from one author to another. ❯ vowels
Standalone vowel sounds are written using the normal vowel letters. ❯ standalone_vowels
Punctuation includes that used for the Latin script. Mundari has its own set of digits. ❯ phrase
Line-breaking and justification are primarily based on inter-word spaces.
Character index
Letters
Show

Consonants

𞓙␣𞓗␣𞓠␣𞓡␣𞓜␣𞓦␣𞓞␣𞓖␣𞓢␣𞓒␣𞓧␣𞓨␣𞓘␣𞓔␣𞓥␣𞓑␣𞓣␣𞓪␣𞓛␣𞓝␣𞓩␣𞓓
Combining marks
Show

𞓮␣𞓬␣𞓯␣𞓭
Numbers
Show

𞓰␣𞓱␣𞓲␣𞓳␣𞓴␣𞓵␣𞓶␣𞓷␣𞓸␣𞓹

Alternative digits

०␣१␣२␣३␣४␣५␣६␣७␣८␣९

০␣১␣২␣৩␣৪␣৫␣৬␣৭␣৮␣৯

୦␣୧␣୨␣୩␣୪␣୫␣୬␣୭␣୮␣୯
Other
Show

To be investigated

%␣-␣[␣]␣–␣—␣…␣‰
Items to show in lists
Phonology
The following represents the general repertoire of the Mundari language.
Click on the sounds to reveal locations in this document where they are mentioned.
Phones in a lighter colour are non-native or allophones. Source Wikipedia.
Vowel sounds
Vowels can be long or short, but length is not phonemically contrastive.o,100
Vowels following a nasal, following d͡z (optional), or preceding ɳ are normally nasalised. Nasalisation is not contrastive, either.o,100
Consonant sounds
labial
dental
alveolar
post-
alveolar
retroflex
palatal
velar
glottal
stop

p

b

t

d

ʈ

ɖ

k

ɡ

ʔ

aspirated

pʰ

tʰ

ʈʰ

kʰ

affricate

t͡ɕ

d͡ʑ

aspirated

d͡ʑʰ

fricative

s

h

nasal

m

n

ɳ

ɲ

ŋ

approximant

w

l

j

trill/flap

r

ɽ
Aspiration only occurs in the Naguri and Kera dialects.wl
Checked consonants
Checked consonants are a special feature of Mundari phonology. They may occur in morpheme-final position as ˀb̥(ᵐ) or ˀd̥(ⁿ). These are pronounced by closing the glottis while articulating the stop, then the glottal stop is released (in monosyllabic words only) with an optional nasal release.
Tone
Mundari has no tones.
Structure
See page 101 of Osada for detailed information about where sounds appear in words.
w and j never occur in word-initial position.o,101
Vowels
Vowel summary
Another diacritic is added to the vowels to indicate nasalisation (not shown here).
All:

𞓚␣𞓚𞓭␣ ␣𞓟␣𞓟𞓭

𞓤␣𞓤𞓭␣ ␣𞓐␣𞓐𞓭

𞓕␣𞓕𞓭
For additional details see vowel_mappings.
Vowel letters
The standard vowel sounds for Mundari are written as follows.
Diacritics used with vowels
𞓭 indicates vowel length (see vlength).
𞓬 indicates nasalisation (see nasalisation).
These diacritics are placed above and to the right side of the base, and may overlap following letters. Their use varies from one author to another.
Standalone vowels
Standalone vowel sounds are simply represented using ordinary vowel letters.
Long vowels
1E4ED is used to indicate long vowels, but not all long vowels are so marked.
𞓐𞓪𞓕𞓭
𞓗𞓚𞓭𞓔
Nasalisation
Nasalisation of vowels is indicated using 1E4EC.
𞓧𞓟𞓬
Tones
Mundari is not a tonal language.
Vowel sounds to characters
This section maps Mundari vowel sounds to common graphemes in the Nag Mundari orthography. Click on a grapheme to find other mentions on this page (links appear at the bottom of the page). Click on the character name to see examples and for detailed descriptions of the character(s) shown.
Consonants
Consonant summary
Additional sounds can be produced to match those of surrounding languages using 1E4EF. Those combinations are not shown here.
General:

𞓑␣𞓗␣𞓝␣𞓡␣𞓩␣𞓜␣𞓢␣𞓦␣𞓙

𞓠␣𞓖

𞓛␣𞓞

𞓧␣𞓨␣𞓘␣𞓥␣𞓔

𞓮␣𞓣␣𞓪␣𞓒␣𞓓

Finals:

𞓫𞓗␣𞓫𞓡
For additional details see consonant_mappings.
Basic consonants
The sound
w
The sound w is written by adding the combining mark 1E4EE to the vowel that follows. It is used this way for onset consonant clusters such as 𞓢𞓕𞓮 kʷa, 𞓢𞓮𞓚 kʷi, etc., but the sources imply that it is also used for sounds such as 𞓕𞓮 wa, 𞓚𞓮 wi, etc., although Osadao,101 says that w never occurs word initially.
𞓨𞓕𞓐𞓬𞓕𞓮 𞓢𞓕𞓧𞓚𞓨𞓕𞓒𞓕
Observation: This doesn't appear to be common. Most sources show this diacritic centred below the vowel letter, rather than placed to the right as it appears in the Noto font used for this page.
Vowel absence
There are no special mechanisms to indicate the absence of a vowel.
Syllable onsets
Mundari syllables can begin with a consonant cluster, but they are just written using the relevant letters, except for CʷV, as described just above, where the medial glide is written using a combining mark on the vowel letter.
Final consonants
Syllable-final consonants are also generally just represented by ordinary letters, but again there is an exception.
Checked finals
Final b or d in Mundari may be pronounced 'checked'. These checked sounds are written using 𞓫 before the consonant.
𞓒𞓕𞓩𞓕𞓫𞓗
Some authors don't use this.wm,5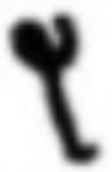 is an alternative shape which can be found in recent texts.
Consonant clusters
Mundari has no conjunct forms for consonant clusters.
𞓧𞓟𞓨𞓜𞓕𞓣𞓚
Gemination
Consonant gemination isn't common in Mundari, but may occur in words from other, neighbouring languages when they are transcribed. 𞓫 can be used for this.
Consonant sounds to characters
This section maps Mundari consonant sounds to common graphemes in the Nag Mundari orthography. Uppercase is not shown. Click on a grapheme to find other mentions on this page (links appear at the bottom of the page). Click on the character name to see examples and for detailed descriptions of the character(s) shown.
Sounds listed as 'infrequent' are allophones, or sounds used for foreign words, etc.
Stops
𞓗
𞓫𞓗 when checked in final position.
𞓡
𞓫𞓡 when checked in final position.
Other
𞓮 placed below the letter representing the following vowel sound.
Numbers, dates, currency, etc
Digits
Mundari has its own set of digits, with a decimal base.
Digits may also be written using Latin, Devanagari, Bengali, or Oriya number shapes.wm,6
Text direction
Mundari text is written horizontally, with lines that flow from top to bottom.
Glyph shaping & positioning
This section brings together information about the following topics: writing styles; cursive text; context-based shaping; context-based positioning; font styles; case & other character transforms.
You can experiment with examples using the Mundari character app.
Mru letters are not joined, and are not cased.
Context-based shaping & positioning
There are no conjuncts in Mundari, and no shaping is needed for letters.
Mundari does have a few combining marks, and these need to be combined with the base appropriately. Some marks may be far enough to the right to slightly overlap the following letter as well.
Observation: Phonetic transcriptions of words show many that have long, nasalised vowels. It is not clear whether the script shows 2 combining marks together in such a case – no such combinations were spotted in the online resources linked to below.
Font styling & weight
tbd
Graphemes
In Mundari text, grapheme clusters typically correspond to whole syllables. Where combining marks appear, the combination of base and combining mark still fits within the definition of a grapheme cluster.
Punctuation & inline features
Word boundaries
Words are separated by spaces.
Some compounds and reduplicative phrases are linked by a hyphen, which is called eched.
𞓖𞓐𞓧‐𞓨𞓟
𞓖𞓕𞓣𞓕𞓔‐𞓖𞓕𞓣𞓕𞓔
Phrase & section boundaries
See type samples.
Phrase and section boundaries in Mundari use ASCII punctuation.
phrase

,

;

:

sentence

.

?

!
Bracketed text
Mundari commonly uses ASCII parentheses to insert parenthetical information into text.
Quotations & citations
See type samples.
Mundari texts may use quotation marks around quotations. Of course, due to keyboard design, quotations may also be surrounded by ASCII double and single quote marks.
Abbreviation, ellipsis & repetition
tbd
Inline notes & annotations
tbd
Other inline text decoration
tbd
Line & paragraph layout
Line breaking & hyphenation
The principal line-break opportunities are inter-word spaces.
Text alignment & justification
Full justification may be achieved by altering the width of inter-word spaces.
Baselines, line height, etc.
tbd
Mundari Bana uses the 'alphabetic' baseline.
In printed text, Mundari Bani has no ascenders or descenders, and all letters and digits are the same height. Combining marks appear above and below the letters.
To give an approximate idea, fig_baselines compares Latin and Mundari glyphs from the only available Unicode-encoded font at the time of writing: Noto Sans Nag Mundari. The height of Mundari letters is set to the Latin x-height, however the combining marks, especially above letters, push out beyond the Latin extensions.

Counters, lists, etc.
tbd
Page & book layout
This section is for any features that are specific to Mundari and that relate to the following topics: general page layout & progression; grids & tables; notes, footnotes, etc; forms & user interaction; page numbering, running headers, etc.