These apps are written in HTML and JavaScript, and use Web Standards to work on all major browsers, so you don't need to install anything.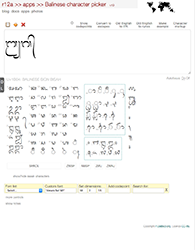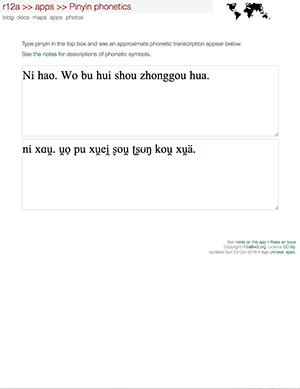 Type pinyin in the top box and see an approximate phonetic transcription appear below. See the notes for descriptions of phonetic symbols.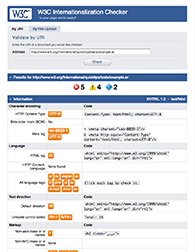 Check an HTML page for internationalization information, such as character encoding and language declarations (both in the document and in HTTP headers), non-normalized id and class names, request headers, etc. And discover errors, warnings and other advice about the international aspects of the page's HTML code.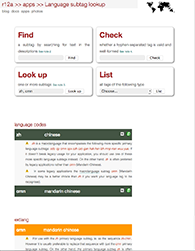 Check language tag validity, find the subtag for language, region, script, etc, find out what that tag means, or get a list of all currently available tags. This app searches the most-up-to-date version of the registry, and provides additional information to help you choose from over 8,000 subtags.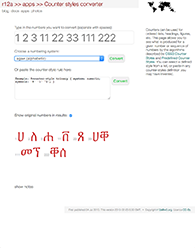 Convert ASCII numbers into other representations that can be used for ordered list counters, headings, etc. It uses the algorithms described by CSS3 Counter Styles.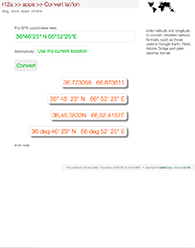 Convert GPS coordinates between different formats for latitude and longitude data. Includes formats such as those required for Google Earth/Maps, Flickr, Adobe Bridge and other applications.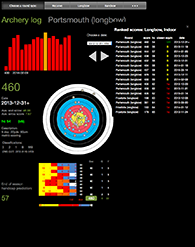 Take a copy to log your archery scores, with or without the visual arrow placement diagrams