These apps are written in HTML and JavaScript, and use Web Standards to work on all major browsers, so you don't need to install anything.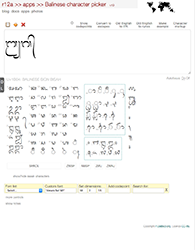 Pickers are likely to be most useful if you don't know a script well enough to use the native keyboard. The arrangement of characters also makes it much more useable than a regular character map utility, and they may include characters from more than one block. However, pickers also provide transliteration and other tools, and can help analyse text strings.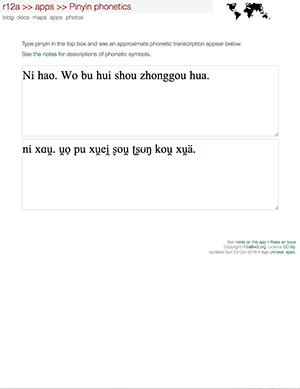 Type pinyin in the top box and see an approximate phonetic transcription appear below. See the notes for descriptions of phonetic symbols.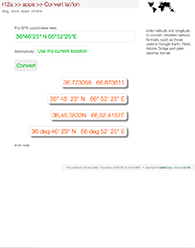 Convert GPS coordinates between different formats for latitude and longitude data. Includes formats such as those required for Google Earth/Maps, Flickr, Adobe Bridge and other applications.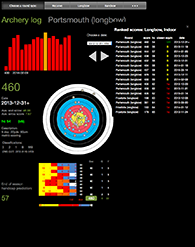 Take a copy to log your archery scores, with or without the visual arrow placement diagrams